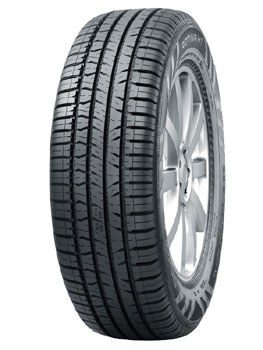 Premium All-season touring tire for SUVs, crossovers and Light Trucks that offers comprehensive performance all year long.
Features/Benefits:
• Respecting the Environment - Manufacturing Process uses only low aromatic, purified oils in this All-Purpose SUV & Light Truck Radial
• A whole new class of tire for Nokian designed for power and comfort, especially for heavy SUV 4WD vehicles and pickups
• Center Rib Stabilizer - Improves stability in all driving conditions, especially in powerfull accelerations. The stabilizer ensures that the tread pattern, which provides such good grip, doesn't flex too much. This means that driving stability remains outstanding, even on a dry surface with good grip.
Pricing Information:
Please fill out our form to get pricing details on this product: